Board of Directors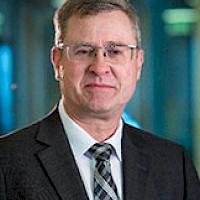 Mark Isto
Director
Mr. Isto has 38 years of experience in mining engineering, mine management, and project development on a regional and global basis. Mr. Isto is currently the Executive Vice President and Chief Operating Officer for Royal Gold Corporation.
Previously he served as Vice President, Operations for First Nickel Inc. and Senior Vice President in the Projects Group at Kinross Gold Corp. He served as Mine General Manager of Golden Sunlight Mines, Inc. (Placer Dome America) and previously held numerous other management positions in Placer Dome's global operations, including Chief Engineer, Mine Superintendent, Project Director and Senior Advisor over a nearly 25-year career with Placer Dome.
Mr. Isto holds a Bachelor of Science degree in Mining Engineering from Montana College of Mineral Science and Technology, as well as a Master of Business Administration degree in Business Administration from the University of Nevada – Reno.