Our Approach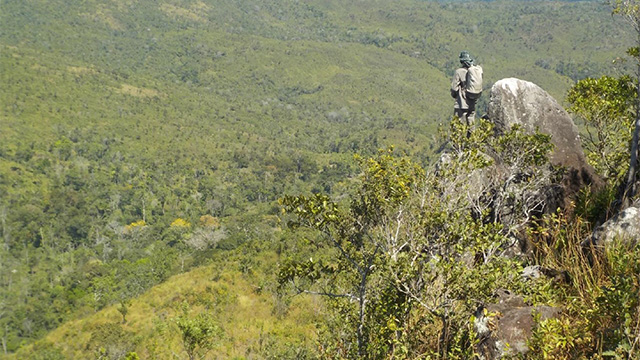 Tristar Gold is committed to a transparent approach to responsible mineral exploration and mining while fostering a safe workplace for our employees and contractors. Beyond reflecting our values, this commitment to sustainability acknowledges the significant and growing desire within society to see companies focus from the very outset of exploration activities on ESG. Minimizing environmental impacts and externalities is core to our approach, while maintaining open and respectful relationships with communities and regulators to ensure that benefits from our operations can flow through partnerships that are enduring and impactful.
The industry is growing and changing significantly in the way it views responsibility, governance and transparency and Tristar intends to be on the forefront of driving these sorts of positive changes at all stages of mine development wherever we operate.
Policies and Standards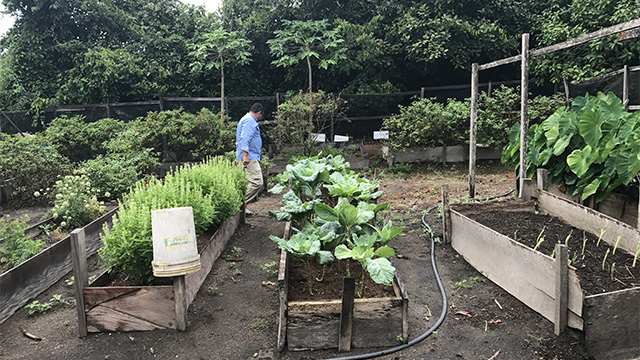 From the first interactions with a community, and the first footstep on the ground, Tristar staff and contractors operate in accordance with our social relations and environmental policies These policies encompass our approach to pollution prevention, stakeholder engagement, human rights and the responsible management of water, biodiversity and cultural heritage.
Beyond these policies, we are committed to operating in compliance with relevant Performance Standards of the International Finance Corporation, as well as the Equator Principles - the risk management framework adopted by leading financial institutions to assess and manage social and environmental risk in project finance. 
As part of the effort to implement a more transparent way of conducting mineral exploration and mining, Tristar intends to make every effort to orient our social and environmental performance to the realization of poverty eradication, stewardship and reduction of inequality embodies within the Sustainable Development Goals spearheaded by the United Nations.
Social Responsiblity
The fostering of relationships based on mutual respect and understanding, and the development of meaningful partnerships with communities and regional civil society organizations are a priority for Tristar.
Over time, our social engagement initiatives will seek to minimize and mitigate any adverse social impacts generated by our activities and, where possible, enhance those that are beneficial. In line with internationally recognized best practices, Tristar commits to engage in partnerships with total transparency, commitment to our partners and communities and under a culture of listening and continuous improvement.
Partnership-Driven Engagement
Tristar Gold is responsible for maximizing and sharing the benefits generated by our business activities, which is based on the search for and extraction of finite sources of mineral resources. Our collaboration and contribution to building robust and sustainable communities will be channeled through community-based initiatives that reflect the priorities of the communities themselves, are inclusive in nature, and will make a positive impact without creating dependencies and conflicts.
We recognize that our community development activities must contribute meaningfully to the development plans of the regions in which operate.
Partnerships are essential to manage social risks and negative societal impacts, while ensuring that resources and efforts have the greatest potential to generate positive and directed impacts. Tristar will actively participate with local communities and recognized civil society organizations devoted to social development, to plan ahead and design ways in which our investments and activities can augment local and regional development opportunities.
Respecting Indigenous Peoples and Protecting Cultural Heritage
Tristar acknowledges and respects traditional land ownership, land uses and the unique rights, culture and history of Indigenous Peoples. When working with Indigenous Peoples interested in, or affected by Tristar projects, the company will seek to operate in a manner consistent with the principles described in the International Labour Organisation (ILO) C169 Indigenous and Tribal People Convention.
Tristar will participate in consultations with specialists and communities to understand and identify our responsibilities as well as possible risks and impacts while meaningfully protecting cultural values, practices, sites, knowledge and objects.
Working with Artisanal and Small-Scale Miners
Artisanal (garimpeiro) and small-scale mining is widespread and ubiquitous in the region where Tristar is actively exploring. While these activities are often unsafe and informal and lacking government permitting and oversight, the livelihoods of many families are dependent on these mining activities.
The Tristar team is committed to working with the garimpeiros through recognized Co-operatives in proximity to our exploration activities, to support them in formalizing and legalizing their activities where appropriate, with the goal of a safer and more secure income for miners, while improving environmental performance and complying with relevant government regulations.
Human Rights
Tristar Gold supports and respects all internationally recognized human rights consistent with the Universal Declaration of Human Rights. As a company focused on mineral exploration, the rights we tend to have the greatest ability to influence and protect relate to land access, environmental stewardship, labour rights and security. We operate in accordance with the Voluntary Principles on Security and Human Rights.
Environmental Responsibility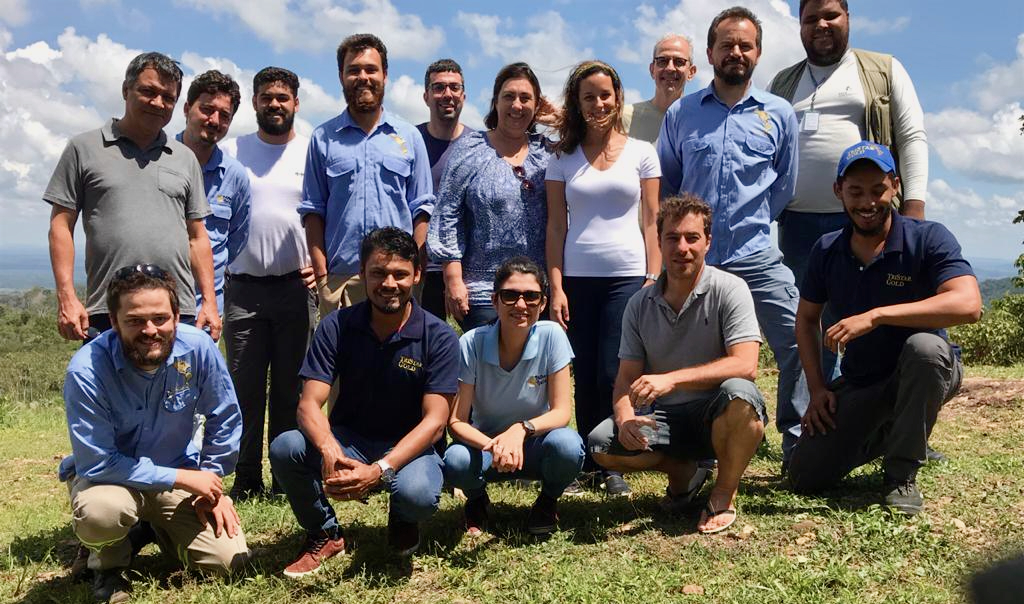 Responsible environmental management is a cornerstone of Tristar's operational approach. Our Environmental Policy provides the basis for practices seeking to minimize and mitigate adverse environmental impacts in accordance with leading international practice. Tristar will always seek proven approaches and the application of new technologies that will further reduce environmental impacts.
Recognizing that it is simply not possible to undertake mineral exploration and mining activities with zero impact, we will work with our host communities, stewards of the land and regulators to monitor the impacts we generate and transparently report on our performance.
Biodiversity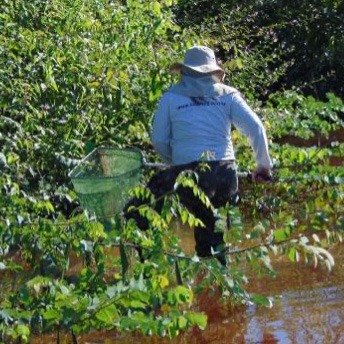 At its essence, biodiversity is best described as nothing less than the variety and variability of life on our planet. Through exploring in remote and diverse regions of the world, mineral exploration companies are often working in or around areas of high diversity value. Tristar's board, management and staff consider the conservation and responsible management of biological diversity a vital societal and business fundamental.
Our approach is one of responsible environmental stewardship. In this context, we will strive to develop projects which achieve "no net loss" of biodiversity or priority ecosystems services. We seek to develop projects which do not degrade ecosystems; both those upon which the project itself relies – such as water supply - as well as those upon which others depend for their well-being, habitat and livelihood.
Water
Water plays a vital role in sustainable development and water security is a growing global concern. Tristar Gold aims to develop our projects in a manner which minimizes the use of water across each stage of project development. Our projects will benefit from proven technologies and approaches to mining which generate opportunities to reduce the water footprint of our operations.
We also seek to minimize impacts to other water users through careful management of both water consumption and water quality.
Pollution Prevention
Tristar plans for the prevention of pollution during the exploration, construction, operation, closure and reclamation stages of each project from the very outset of project design. The prevention of pollution will be embodied in the company's environmental management plans, and we commit to managing our environmental footprint to avoid, to the extent possible, contamination from our activities and the activities of our contractors and suppliers.
Local Initiatives at Castelo de Sonhos
Tristar Gold conducts its exploration activities in the Castelo dos Sonhos area and has worked in association and consultation with businesses and suppliers in the surrounding communities, while funding various projects and capital works. The focus of our social investment has been education, health, environmental conservation and infrastructure support. As the project evolves, as well as our understanding of broader community and regional priorities, Tristar will develop more formal partnerships to support these priorities.
For the past few decades, The Castelo dos Sonhos region has been a hub for a number of small, mainly artisanal (garimpeiro) mining operations in the immediate area. The population of the District today is approximately 20,000 people. With the gradual exhaustion of alluvial gold in the areas surrounding the Castelo de Sonhos project, most garimpeiros moved on, and the small hamlet of Esperança IV that once greeted scores of customers daily has been left with inadequate support, leaving the community with limited infrastructure and income.
Through our team, Tristar communicates and meets regularly with leaders in Esperança IV as well as the larger hub of Castelo dos Sonhos, in an effort to inform regarding advances in the project, while trying to understand and assist where appropriate in the region's needs, identifying where resources are required.
Infrastructure
Tristar works in co-operation with the communities to find solutions and has for many years assisted with road and bridge upkeep and rebuilding during the unpredictable wet season providing diesel oil as well as equipment such as trucks, bulldozers and front-end loaders.
Education
Tristar has made investments to support improved conditions for local children to study and further their education in Vila Esperança IV. We make presentations in schools around health and the environment and provide material support to the school in the village where appropriate and requested.
Health
Historically Tristar staff has maintained close communications and collaboration both with the District-level health providers, as well as the local school at Esperança IV, which is the local hub for providing information and resources. We will continue to provide support and collaboration in accordance with the needs of local families where appropriate, and contribute to health education in a region where access to health supports has been traditionally sparse.
In 2020 the Municipality of Altamira announced the opening of a hospital in Castelo dos Sonhos, which provided vital support to families during the early stages of the COVID pandemic. While the hospital continues to ramp up its activities and available services, Tristar maintains close communication with health officials to ensure a sharing of information and mutual support as our project activities advance.
Environment
The focus of our environmental activities have been on seedling development, impact management & rehabilitation activities and environmental education. For years, our team at site has been developing and growing our nursery of appropriate native plants for rehabilitation activities. Numerous community groups have been invited to site to visit the project and view our environmental management practices and rehabilitation activities.
We have also actively participated in offering seedlings, manpower and expertise to construction sites for highway upgrades and remediation projects along the BR-163 highway corridor.
Sponsorships
Tristar makes efforts to contribute responsibly to priority community events in the areas of community wellness and physical activity. Historically we sponsor bicycle races and tours to the nearby waterfalls at Katia, which provides fun opportunities for families to engage in healthy activity while sharing in environmental conservation awareness.
COVID
As the world confronts the global pandemic, Tristar Gold has made every effort to safeguard the health of staff, contractors and local communities. Early on, we developed policies and protocols, requiring alignment and accountability from our service providers.
Fortunately the impacts on our operations have been minimal. As a result of our stringent protocols, we have minimized in-person contact with members of local communities in accordance with national, state and municipal ordinances, and have maintained ongoing communications using the safest means possible. Our team at site has maintained constant communications with health authorities at the District and Municipal level to ensure compliance, offer support where possible, and ensure a flow of two-way communication and coordination.